Summer is a time when many of us are traveling and experiencing new things. Although we are not all together on campus, I am struck by how interconnected our Steers Center for Global Real Estate students, alumni, and faculty remain. In this issue of our newsletter, you'll read about the Steers Center's recent trip to London where we met with alumni who are excited to help us increase our global footprint. You'll also hear from alumnus Sonny Kalsi, founder and partner at GreenOak Real Estate, about the increasing globalization in the industry. And, you'll learn what some of our students and recent graduates are working on this summer as they stretch their skill sets from the classroom to the boardroom and offer advice to other Hoyas about what helped them succeed.

No matter where this summer takes you, your Hoya network remains strong. Please keep in touch, let us know if we can help you on your next adventure, and, if you are in the position to help our students, reach out to me directly at matthew.cypher@georgetown.edu.

Hoya Saxa,

Matthew Cypher, Ph.D.
Atara Kaufman Professor of Real Estate and
Director of the Steers Center for Global Real Estate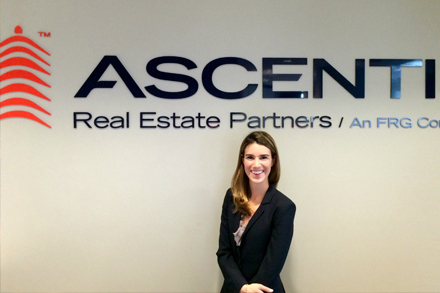 Laura Sanint Micolta, (MBA '16)
Q. Since graduating in May, where are you now?
A. I began working at my father's firm, Ascentis Real Estate Partners, as the senior associate investment manager. I first started working for the firm as a summer intern in 2007 while I was an undergraduate at the University of Pennsylvania's Wharton School of Business. After receiving my MBA from Georgetown McDonough, I was so excited to go back and contribute what I learned.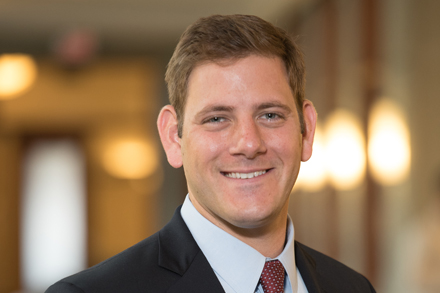 Clyde McGraw, (MBA '16)
Q. Since graduating in May, where are you now?
A. I just started my dream career as a senior financial analyst with Vornado Realty Trust in Washington, D.C. In this role I provide analytical expertise to the development team and work with the development managers on major projects.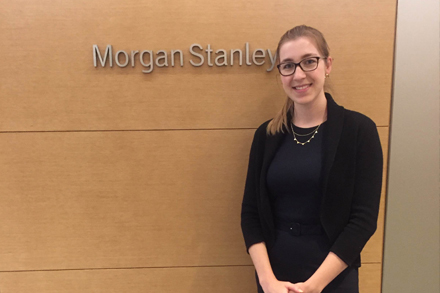 Lena Duffield, (B '17)
Q. How are you spending your summer?
A. I am interning for Morgan Stanley as a summer analyst with the Real Estate Investment Group. I wanted the opportunity to work in direct investing as opposed to investment banking, and Morgan Stanley has an extremely well respected program. After my informational interviews, I felt it was the right fit. I loved the people who all seemed bright and passionate about the work.
Upcoming Events:
McBride Lecture Series Featuring David Gilbert (P '15) - CIO, Clarion Partners
Oct. 13; 6:30 p.m.McDonough School of Business, Fisher Colloquium


Real Estate Investment Banking Panel, Oct. 26, 2016; 12 p.m.McDonough School of Business, Fisher Colloquium


Steers Center Fall Event in NYC Featuring Tom DeRosa CEO of Welltower, Inc. (B '80, P '12, P '13, P '17, P '19)
Nov. 9, 2016; 6:30 p.m. PwC Auditorium, 300 Madison Avenue, New York


Georgetown University McDonough School of Business

Rafik B. Hariri Building | 37th & O Streets NW | Washington D.C. 20057

http://msb.georgetown.edu