Join Us In Washington, D.C.
A Conversation with Jonathan D. Gray, Global Head of Real Estate for Blackstone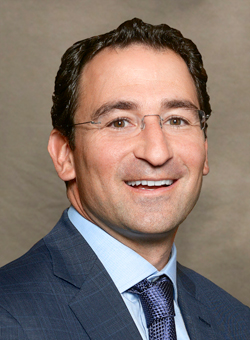 Thursday, April 23, at 5 p.m.
Lohrfink Auditorium, Rafik B. Hariri Building, McDonough School of Business
Join the Real Estate Finance Initiative for an opportunity to hear Jonathan Gray's perspective on investing in global real estate. Roy March, CEO of Eastdil Secured, LLC, will moderate the discussion. Gray joined Blackstone in 1992 and currently is a member of the Board of Directors and serves on the firm's Management Committee. Since joining Blackstone, he has helped build the largest real estate platform in the world with nearly $81 billion in investor capital under management. Blackstone's portfolio includes hotel, office, retail, industrial, and residential properties in the United States, Europe, and Asia. Preceding the discussion is a panel, "Go Public or Stay Private?" led by W. Edward Walter, Robert and Lauren Steers Chair in Real Estate at Georgetown McDonough and CEO of Host Hotels & Resorts, Inc.