Conducting Business in an Unsafe World
ISIL, Cybersecurity, and Militarism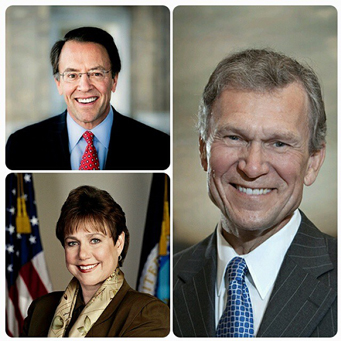 Thursday, April 9, 4 p.m.
Fisher Colloquium
Rafik B. Hariri Building
Georgetown McDonough's Business, Society, and Public Policy Initiative is pleased to present the Rafik B. Hariri Symposium. The symposium will offer an opportunity to focus on one of the most compelling global issues of business today – conducting business in an unsafe world.
Featured panelists include:
The Honorable Tom Daschle, former majority leader of the U.S. Senate
The Honorable Robert Mosbacher, Jr., chairman of Mosbacher Energy Company and past president and CEO of the Overseas Private Investment Corporation
The Honorable Ann Veneman, former secretary of the U.S. Department of Agriculture and former executive director of the United Nations Children's Fund (UNICEF)
Reception to follow.
To submit a question in advance to the panelists, please click here. Accommodation requests related to a disability should be made by Thursday, April 2, to msbevents@georgetown.edu. A good faith effort will be made to fulfill requests made after Thursday, April 2. For media inquiries, please contact Teresa Mannix, Assistant Dean for Communications, at Teresa.Mannix@georgetown.edu or 202-687-4080.

Georgetown University McDonough School of Business
Rafik B. Hariri Building | 37th & O Streets NW | Washington D.C. 20057
http://msb.georgetown.edu


If you don't want to receive updates, please

unsubscribe