Former Secretary of State Colin Powell Addresses "Leadership without Authority"

Colin Powell, former U.S. Secretary of State and chairman of the Joint Chiefs of Staff, visited Georgetown's McDonough School of Business on September 27 to discuss his experience with leadership in his former military and government roles. The McDonough Military Association, an MBA student club for military veterans, and the Stanton Distinguished Leaders Series hosted the event.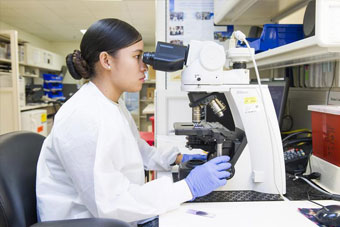 Complex Reasons Spur Women to Change STEM Majors, New Georgetown Study Finds
The triple threat of low grades, gender composition of a major, and gender stereotypes are what compel undergraduate women to switch from a STEM (science, technology, engineering, and math) major to another field, according to a new Georgetown study.

Two Georgetown professors and a consultant found that women are not deterred by any of these threats individually – it takes all three to effect the change.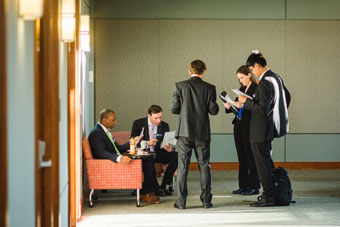 MBA Students Organize McDonough Faculty Research Series
Georgetown MBA students in the Student Government Association have organized a lunch-and-learn series for fellow students called Research Bites that highlights faculty research. The series runs from September 18 to November 20, with a total of five events.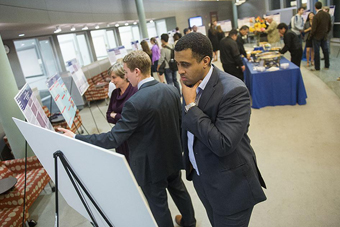 Undergraduates Showcase Summer Research
This summer, 16 Georgetown McDonough undergraduate students conducted research as part of the sixth annual Summer Undergraduate Research Fellowship program. They will share their findings at the McDonough Undergraduate Research Symposium on Oct. 19 in Shea Commons.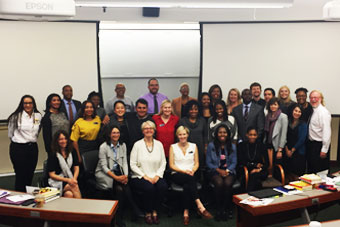 DCPSL-EML Students Present Projects to City Leaders
Students in the DC Public School Leaders (DCPSL) EML program presented their cross-sector projects to Jennie Niles, deputy mayor for education for Washington, D.C., on Oct. 13.

Kaya Henderson (F'92) (EML'07), former chancellor of D.C. Public Schools and Distinguished Scholar in Residence at Georgetown, also observed the presentations, along with representatives from the Walton Family Foundation and Georgetown's Office of Government Relations and Community Engagement.

The cohort consists of 10 DC Public Schools and 10 DC charter school principals. The students will graduate from the program on Dec. 16.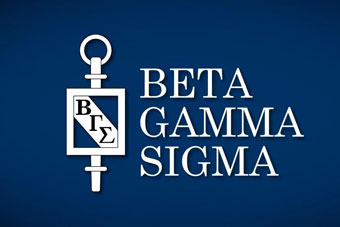 Beta Gamma Sigma Chapter Receives Highest Honors
The Beta Gamma Sigma chapter at Georgetown University's McDonough School of Business has qualified for highest honors recognition. This designation is for schools that value academic excellence and where the chapter's faculty officers work diligently to enhance Beta Gamma Sigma's stature on campus. As a highest honors chapter, the university is eligible to nominate one student for the Honor Roll Scholarship, which covers costs to attend the 2017 Global Leadership Summit in Orlando, Florida.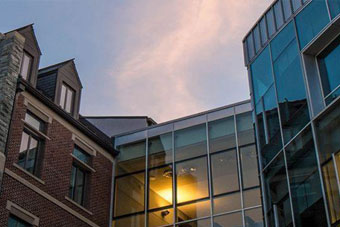 MBAs Help Undergraduates Prepare for Consulting Job Interviews
Two student clubs at Georgetown's McDonough School of Business recently collaborated to provide MBA assistance to undergraduate students and to better connect the two organizations. The undergraduate Management Consulting Society and the MBA Consulting Club met in September to conduct mock case interviews to better prepare the undergraduates for job interviews.


The Premier Destination for Global Business Education

Georgetown University McDonough School of Business

Rafik B. Hariri Building | 37th & O Streets NW | Washington, DC 20057

http://msb.georgetown.edu