Introducing Dean Paul Almeida

On August 1, longtime Georgetown professor Paul Almeida became the dean of the McDonough School of Business. He recently shared his thoughts on his own Georgetown journey and how he plans to be innovative in planning for the school's future.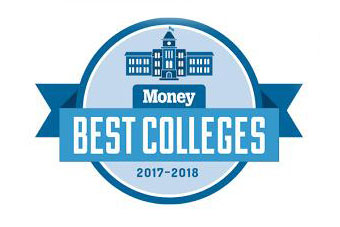 Georgetown Named a Best College for Business Majors
In its annual "Best Colleges for your Money" feature, Money Magazine listed Georgetown University 10th among schools that are the best colleges for business majors. Business programs were ranked across three equally weighted factors: quality of education, affordability, and outcomes.

"Our undergraduates benefit from Georgetown's collaborative environment and commitment to caring for the whole person, which are rooted in our Jesuit heritage," said Patricia Grant, senior associate dean of the Undergraduate Program at the McDonough School of Business. "Across the board, our faculty, staff, career counselors, and our global alumni network all work together to ensure our students graduate with the skills and mindset for success."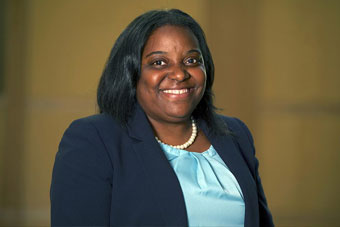 Patricia Grant Named Undergraduate Program Dean
Patricia Grant has been named Senior Associate Dean for the Undergraduate Program. Grant has been serving in an interim capacity for the past year.

As Senior Associate Dean, Grant will provide the leadership, vision, and strategy for the Undergraduate Program. She will oversee the entire undergraduate business unit, providing creative and effective leadership across several important dimensions, including admissions, curricular development, student advising and mentoring, career counseling, and academic standards for over 1,300 students. She will collaborate across the university and interact with parents, ​alumni, ​donors, and other external groups in support of the McDonough mission.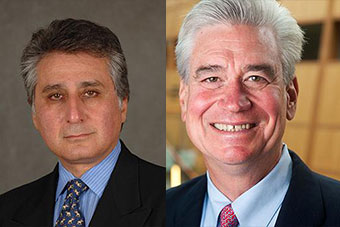 Bardia Kamrad Named Senior Associate Dean for Executive Degree Programs
Professor of Operations Bardia Kamrad has been appointed senior associate dean for executive degree programs at Georgetown's McDonough School of Business. In this role, he will oversee the Executive MBA, Global Executive MBA, Executive Master's in Leadership, and Master of Arts in International Business and Policy programs.

"We are fortunate to have Bardia leading our executive degree programs," said Paul Almeida, dean of Georgetown McDonough. "His experience in the classroom, his work with program development, his scholarship, and his relationships with colleagues in other parts of the university make him an excellent fit for the job."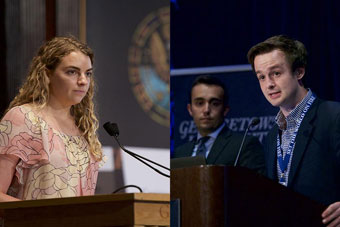 McDonough Students Help Plan National Jesuit Student Leadership Conference 2017
Georgetown University hosted students from the 28 Jesuit colleges and universities around the country as well as students of international Jesuit universities at the National Jesuit Student Leadership Conference (NJSLC) 2017 from July 19-23. The student-run planning committee included McDonough School of Business undergraduates Clara Cecil (B'18) and Zac Schroepfer (B'19), who coordinated logistics and the conference's Advocacy Day.
Uncertainty in Global Financial Markets, London, U.K.
On Thursday June 15, 2017, the Georgetown Center for Financial Markets and Policy, in partnership with the Financial Times and the Georgetown City Alliance, held the 'Uncertainty in Global Financial Markets' conference in London, U.K. This event was hosted by FTSE Russell at the London Stock Exchange. The conference focused on the impact of uncertainty created by recent events such as U.S. elections and Brexit on the global financial markets. The panelists and keynote explored how industry leaders, investors, and policy makers are addressing this uncertainty and investing in innovation and growth.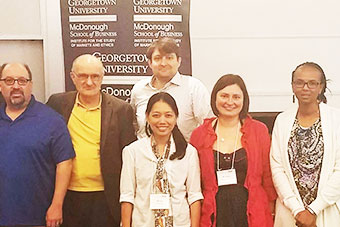 MBA Students Pledge Summer Pay to Social Impact Internship Fund
This spring, the Net Impact chapter at Georgetown's McDonough School of Business launched a fundraising campaign for the Social Impact Internship Fund (SIIF) to encourage first-year MBA students to donate 0.5 percent of their summer internship pay to benefit fellow students who pursue internships in the social impact field.

By the end of the 2016-17 academic year, 152 first-year MBA students — 55 percent of the Full-time MBA class — had taken the pledge to become a SIIF sponsor.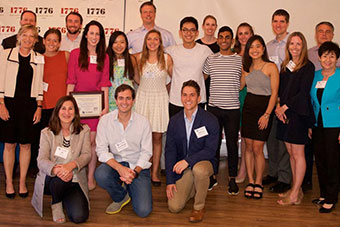 Students and Alumni Showcase Entrepreneurial Ventures at 1776
The students of Georgetown Entrepreneurship Initiative's Summer Launch Program shared their work with the community at a showcase event on July 24 at 1776, a global incubator in Washington, D.C.

"The Summer Launch Program is a great opportunity to get out of the classroom and focus on launching a business," said Alyssa Lovegrove, associate director of the Georgetown Entrepreneurship Initiative. "The benefit of this environment is that students are building their businesses alongside peers who are going through the same thing. It is gratifying for the students to hear lessons learned from the entrepreneurial journeys of their experienced mentors."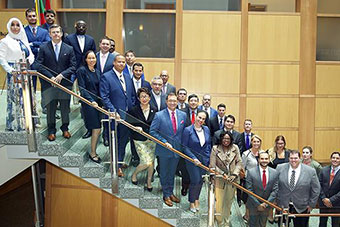 McDonough Welcomes 10th Cohort of Global Executive MBA Students
Georgetown McDonough welcomed the 10th cohort of the Global Executive MBA (GEMBA) program in June. The students spent two weeks at Georgetown for their opening residency, with class sessions on international business management, business, government, and the global economy, and financial statement management.

Students in the cohort speak 22 languages, live in 12 different countries, and represent 13 industries. They will head to Spain at the end of August for a 12-day module in Madrid and Barcelona.




The Premier Destination for Global Business Education

Georgetown University McDonough School of Business

Rafik B. Hariri Building | 37th & O Streets NW | Washington D.C. 20057

http://msb.georgetown.edu