MBA Programs Among Nation's Best

U.S. News & World Report continues to rate the Georgetown McDonough MBA among the nation's best, with the Full-time MBA ranking 21st and the MBA Evening Program ranking 18th. The school is also ranked 8th for international business.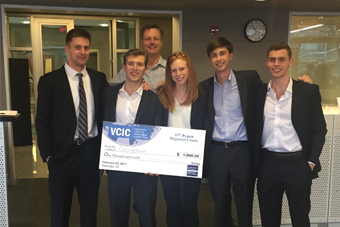 Undergraduate VCIC Team Advances to Global Finals
Georgetown McDonough's undergraduate Venture Capital Investment Competition team won the Mid-Atlantic VCIC. The team, which comprises Peter Mahoney (B'18), William McDonald (B'18), Claire Berding (B'19), Alex Heintze (B'19), and David Van Slyke (B'19), will participate in the Global Finals on March 25 at University of North Carolina, Chapel Hill. At the regional competition, the McDonough students competed against teams from the University of Maryland, Emory University, Duke University, Johns Hopkins University, and University of North Carolina, Chapel Hill.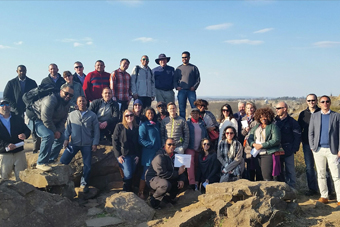 EML Program Welcomes 13th Cohort
In early March, Georgetown McDonough welcomed the 13th cohort of the Executive Master's in Leadership (EML) program. The 31 students started the 13-month program with an opening residency in Gettysburg, Pa.
The students come from a variety of industries and companies, including from pharmaceuticals, information technology, and education. The students have an average of nearly 20 years of work experience, and nearly half hold a post-graduate degree.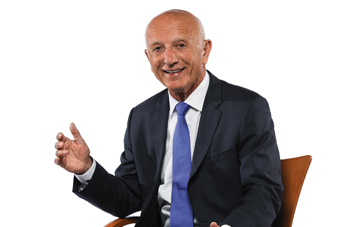 Kasra Ferdows Receives Annual Award from the Case Centre
Kasra Ferdows, Heisley Family Chair of Global Manufacturing at Georgetown McDonough, won the Production and Operations Management category in the annual Case Centre Awards for his case "Zara: The World's Largest Fashion Retailer." The case was co-written by Jose Antonio Dominguez Machuca, professor of operations management at the University of Sevilla, and Michael Lewis, professor of supply strategy at the University of Bath.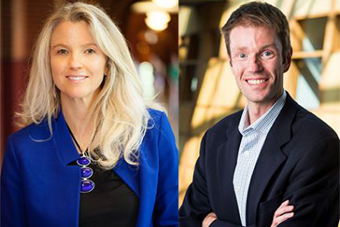 Giving Permission to Fail Motivates Increased Sales and Productivity
Awarding annual bonuses and paying employees based on goal achievement have long been considered the main way to motivate performance, but there could be another way to increase productivity in the office. Research presented at the 2017 World Economic Forum in Davos, Switzerland, finds that giving employees permission to fail can increase confidence and lead to increased sales and productivity in the workplace. This study, "Cultivating the Confidence Cycle," was conducted over a two-year period, across genders, and with multiple companies in three different countries (Brazil, South Africa and the United States).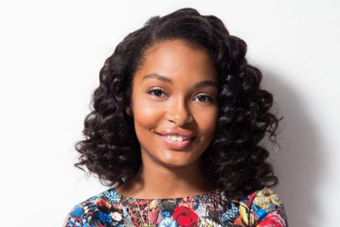 Black-ish Actress Yara Shahidi Talks Diversity On and Off Screen
Black-ish actress Yara Shahidi presented the keynote address at Georgetown University's McDonough School of Business' fourth annual Diversity Dialogue Conference on how her role both on and off screen exemplifies "innovation through inclusion," the theme of this year's conference. Shahidi spoke with Marcia Chatelain, associate professor of history at Georgetown University, to close the conference sponsored by Georgetown Aspiring Minority Business Leaders and Entrepreneurs (GAMBLE) and the Georgetown McDonough Undergraduate Program.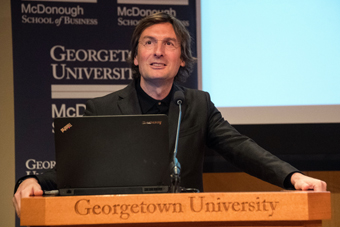 Fendi CEO Makes Brand Connection to Success
Pietro Beccari, chairman and CEO of Fendi, spoke to the Georgetown community about the implementation of his successful five-year plan to improve the company by focusing on its products, stores, and communications. The Georgetown Retail and Luxury Association hosted Beccari, who joined Fendi after serving as the executive vice president of marketing and communications at Louis Vuitton.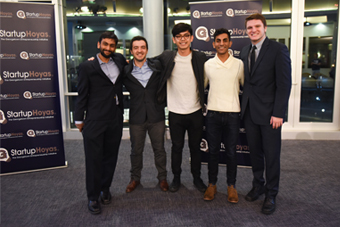 Pitch Competition Showcases Social Entrepreneurs
The Georgetown University McDonough School of Business Georgetown Entrepreneurship Initiative hosted the social impact pitch competition, "Entrepreneurship: A Force for Good." Presented by the initiative's StartupHoyas, the competition united groups on campus to showcase the value of social entrepreneurship and of being "men and women for others."

"Entrepreneurs solve problems and help the world," said Jeff Reid, founding director of the Georgetown Entrepreneurship Initiative and professor of the practice. "It is great to see students create ventures that impact the community."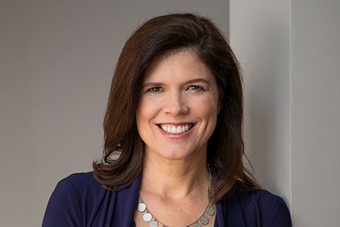 Georgetown Global Social Enterprise Initiative Appoints Leslie Crutchfield Executive Director
Leslie Crutchfield has become executive director of the Global Social Enterprise Initiative (GSEI) at Georgetown University's McDonough School of Business.

"Leslie takes the helm at an important time of growth," said Bill Novelli, professor and founder of GSEI. "We are adding partners and programs, developing new ventures in rural development, supporting triple bottom-line initiatives, and building on her work in social movements. Leslie's leadership will advance social enterprise thinking and practice."


The Premier Destination for Global Business Education

Georgetown University McDonough School of Business

Rafik B. Hariri Building | 37th & O Streets NW | Washington D.C. 20057

http://msb.georgetown.edu