EMBA and GEMBA Among World's Best in Financial Times Ranking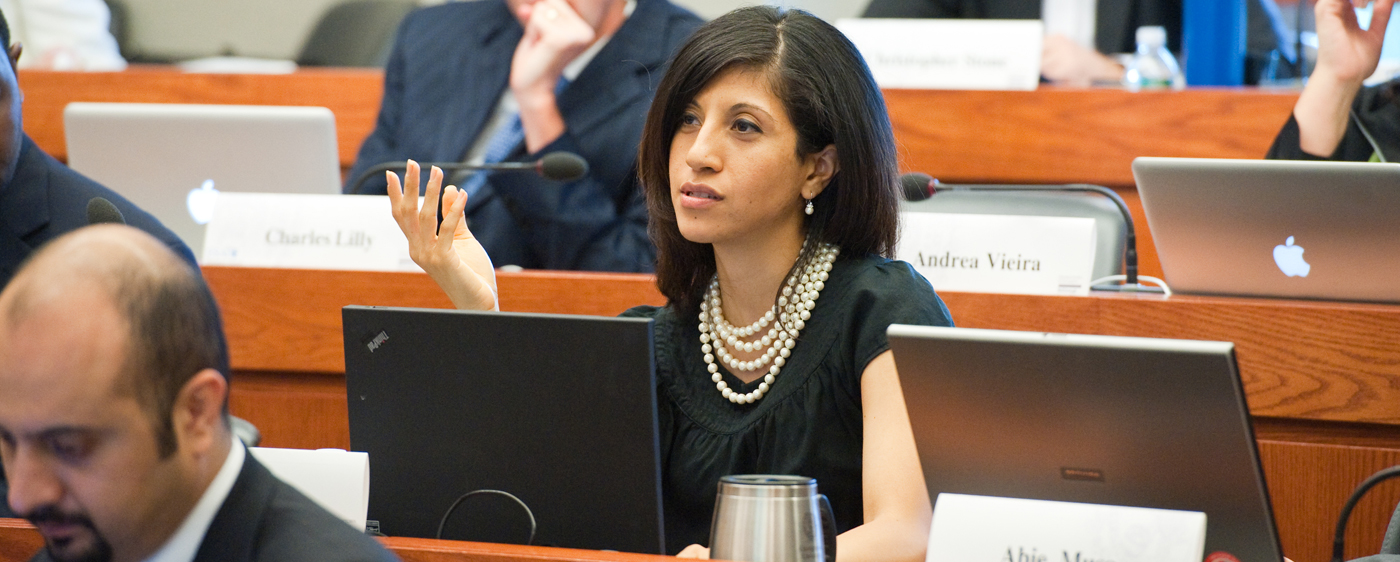 The Financial Times has listed two Georgetown University McDonough School of Business programs among the world's best Executive MBAs in its 2016 ranking.

Georgetown's Executive MBA program is listed as 1st for international business and is ranked 5th in the United States and 36th in the world.

The Global Executive MBA, which is a joint offering among Georgetown's McDonough School of Business and Walsh School of Foreign Service, ESADE Business School in Spain, and INCAE Business School in Costa Rica was ranked 33rd in the world. It also was listed as 5th for international business.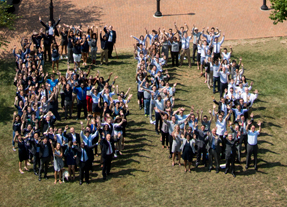 60 for 60: Celebrating our Service Mission
To celebrate our 60th anniversary, Georgetown McDonough is inviting students, faculty, staff, and alumni to participate in 60 minutes of service between now and the end of our celebration in December 2017. Share your photos and videos of service activities with the "60 for 60" initiative using the #MSB60 hashtag, or send them by email to msbevents@georgetown.edu. Georgetown McDonough will showcase them on our social media accounts, as well as on our 60th Anniversary webpage.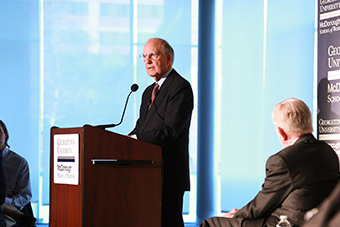 Business, Government Leaders Call For Bipartisanship in Next Presidency
Two weeks before American voters went to the polls for the 2016 presidential election, three business and government leaders gave advice to the next person who would occupy the Oval Office.

Despite their diverse points of view, business leader and former ambassador Charles "Chuck" Cobb, former Senate Majority Leader George Mitchell, and former mayor of the District of Columbia Anthony Williams agreed that the next president should take a bipartisan approach to solving the nation's problems. Cobb, Mitchell, and Williams spoke at the Hariri Symposium on Oct. 25, hosted by Georgetown's Business, Society, and Public Policy Initiative.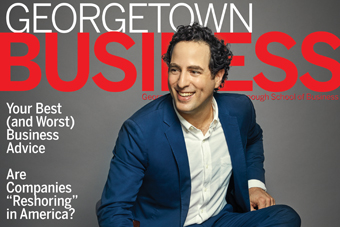 Required Reading: Fall Issue of Georgetown Business
The fall issue of Georgetown Business, which will hit mailboxes in mid-November, highlights Georgetown McDonough faculty, students, and alumni, including:
Entrepreneurs Randy Goldberg (B '00) and Christina Bernstein (C '11) on their experiences on the ABC reality show, Shark Tank;
Alumni's best (and worst) business advice; and
Ricardo Ernst and Shiliang Cui on the restructuring of global supply chains.
Pick up a copy of the magazine from Hariri's Suite 211 or read the stories online at http://bit.ly/GtownBiz.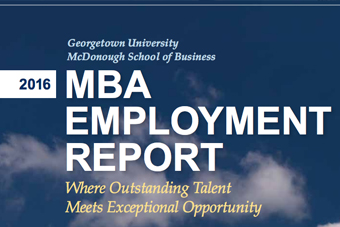 MBA Graduates Find Career Success
The MBA Career Center at Georgetown's McDonough School of Business continues its trend of impressive career results, releasing the 2016 Full-time MBA Career Report this week.The graduates' biggest gains since 2015 were in the percent of full-time job offers received and accepted within three months of graduation, which increased from 89 to 93 percent and 86 to 90 percent, respectively.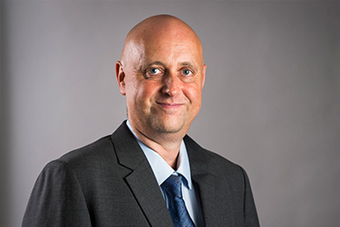 Faculty Research Explores Effects of
Over-Optimism
In a forthcoming study in the Journal of Accounting and Economics, Gilles Hilary, Houston Term Professor of Accounting, and his co-authors explore managerial over-optimism and its impact on firm market value and company welfare. Their results find a strong correlation between optimistic forecasts and performance that exceed previous expectations. The research suggests recent success spurs optimism within the company, creating a virtuous cycle of past success leading to positive forecasts, which leads to an increased effort from the firm executives, resulting in a return that would have been unattainable without this boost of energy.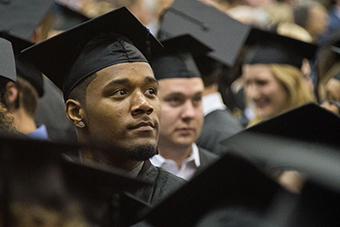 Undergraduate Program Ranked 1st for Mid-Career Earnings
The Undergraduate Program at Georgetown's McDonough School of Business was ranked first in mid-career earnings in a new report published by PayScale. Students who graduate from Georgetown McDonough's Undergraduate Program average $136,000 annually in mid-career earnings, which is at least $12,000 more per year than its peer institutions.


Georgetown University McDonough School of Business

Rafik B. Hariri Building | 37th & O Streets NW | Washington D.C. 20057

http://msb.georgetown.edu