School's First MOOC Prepares Global-Ready Leaders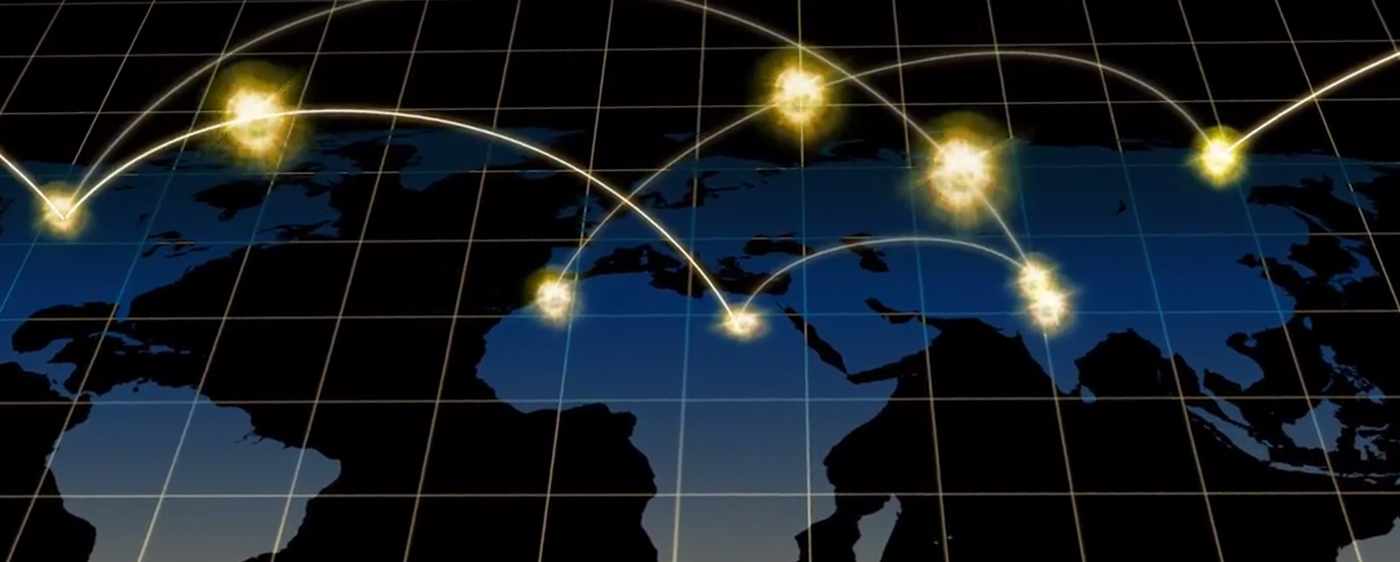 This fall, two innovative initiatives will bring the best of technology enhanced business education to Georgetown McDonough MBA students and anyone in the world.

As Georgetown MBAs prepare for their capstone Global Business Experience consulting projects, they will now complete an online module titled Global Business in Practice. A modified version of the module also will be offered as the school's first massive open online course (MOOC).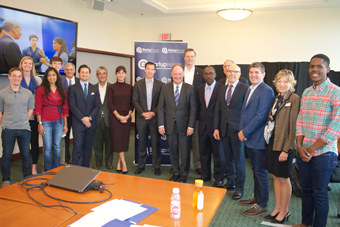 Students & Alumni Receive Inaugural Leonsis Family Entrepreneurship Prize
Nearly a dozen Georgetown University students and recent alumni are a step closer to realizing their entrepreneurial ambitions, thanks to support from the Leonsis Family Entrepreneurship Prize. The recipients of the inaugural prize include the alumni behind Misfit Juicery, a cold-pressed juice company, and Hemeos, an independent blood stem cell registry. Misfit Juicery, founded by Ann Yang (SFS '16) and Phil Wong (SFS '15), received $30,000, and Hemeos, led by Doug Grant, John Fernandez, Onik Quddus, and Craig Poland -- all 2016 graduates of the Georgetown McDonough MBA program – received $20,000. Fat Cat, founded by James McNamara (L '16); MicroCoaching, founded by Emre Ruhi (MBA '17), Dwight Stalls (MBA '17), and Dan Tasch (MBA '17); and Sunniva Caffe, founded by Jake DeCicco (B '16), each received a $1,000 prize.
SeaWorld, Humane Society CEOs Discuss Values, Importance of Dialog
Two self-professed animal lovers – Joel Manby, president and CEO of SeaWorld Parks & Entertainment, and Wayne Pacelle, president and CEO of The Humane Society of the United States (HSUS) – joined the stage for a conversation on values-driven business at Georgetown University's McDonough School of Business on September 29. Ladan Manteghi, executive director of Georgetown McDonough's Global Social Enterprise Initiative, moderated the conversation.

"This is a timely conversation on many fronts," Manteghi said. "SeaWorld has seen controversies. When businesses face a crisis, it isn't about what the crisis is, but how it is handled and you get to the other side."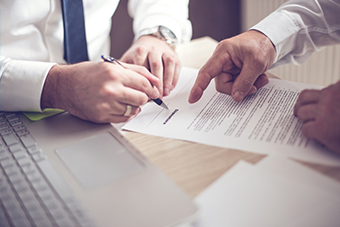 Global Leaders Mentor EMBA Students in New Program
This spring, the Georgetown McDonough Office of Executive Education launched a new mentoring program that partners select Executive MBA (EMBA) students with C-suite level leaders from top global companies. The program aims to develop and advance the leadership capabilities of participants while enriching their support and advisory networks. Ten mentors kicked off the program, bringing decades of leadership experience in areas including finance, business development, marketing, sales, and human resources for companies such as Citigroup, Google, Intel, AT&T, and SAIC.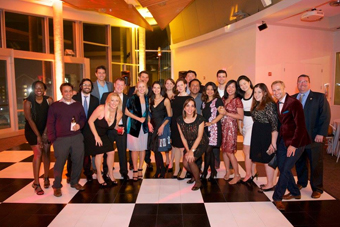 Alumni Reconnect at Graduate Reunion Weekend
Hundreds of MBA, EMBA, GEMBA, and EML alumni gathered at Georgetown McDonough for Graduate Alumni Reunion on Sept. 30 and Oct. 1. The weekend included a welcome reception, a family picnic, and a gala dinner, as well as classes by Professors Reena Aggarwal, Bardia Kamrad, and William Novelli. David Fogel (F '93, MBA '97, L '97), chair of the reunion planning committee, was presented with the first-ever Dean's Award. Scott Howard (MBA '13), chair of the executive committee of the Alumni Ambassador Program, was the recipient of the Alumnus of the Year Award. The class of 2011 won the Reunion Participation Award with 65 alumni in attendance.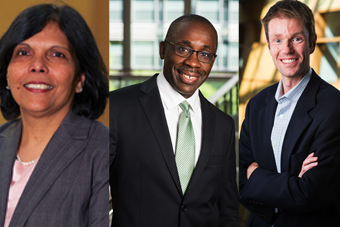 Faculty Research the Value of Regulating Corporate Governance
In a study forthcoming in the Journal of Corporate Finance, Reena Aggarwal, Jason Schloetzer, and Rohan Williamson find regulatory reforms of corporate governance in the United States have had a positive impact on the value of poorly governed firms. However, despite such reforms, poorly governed firms maintain many of the non-shareholder friendly corporate governance practices that fall outside of the regulatory framework. And it is the persistence of these non-shareholder friendly practices that drive the ongoing gap between the value of poorly governed and well governed firms.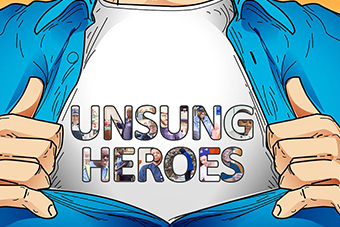 McDonough Senior Recognizes University's Unsung Heroes
The stories of the behind-the-scenes employees that keep Georgetown University running – from custodial and food service workers to bus drivers and security guards – are coming to the forefront, thanks to a senior at Georgetown's McDonough School of Business. Febin Bellamy (B '17) started Unsung Heroes as a class project in hopes of providing recognition for the often under-appreciated workers he noticed on-campus. He started interviewing workers and posting their stories online, while looking for opportunities for students to connect and give back.,
Recently, students raised money to send an employee of the campus dining hall to his home country of South Sudan and to help jump-start a janitor's dream of starting a catering business.
Unsung Heroes recently was featured in The Washington Post and on NBC-4.



Georgetown University McDonough School of Business

Rafik B. Hariri Building | 37th & O Streets NW | Washington D.C. 20057

http://msb.georgetown.edu