Georgetown McDonough Kicks Off 60th Anniversary Celebration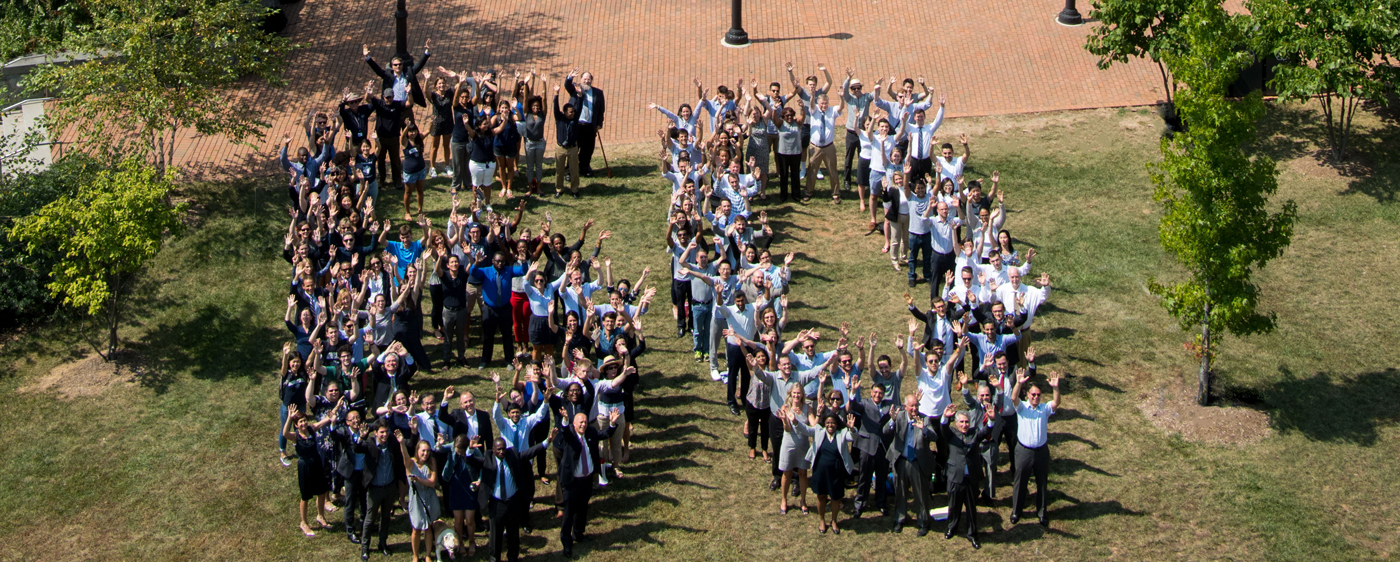 The McDonough School of Business turns 60 this academic year, and members of our community are planning many ways for us to commemorate this milestone. We will celebrate our anniversary this fall through December 2017. We kicked off the celebration with an ice cream social and group photo on Sept. 7. Anniversary activities will include a video contest, a "where in the world is Jack the Bulldog?" social media campaign, and speaker events. To get involved with the anniversary, contact anniversary committee co-chairs Patricia Buchek or Chris M. Kormis.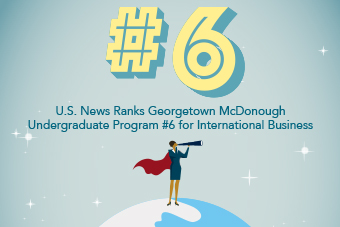 Undergraduate Program Ranked No. 6 for International Business
The Undergraduate Program at Georgetown's McDonough School of Business advanced to No. 6 for international business in the 2017 U.S. News Best Undergraduate Business Programs ranking, up from No. 9 last year. The overall program also was listed as No. 15 for the second year in a row.

"Our program combines a global business education focused on principled leadership and Georgetown's Jesuit heritage, preparing our students to become the standout leaders of their generation," said Patricia Grant, interim senior associate dean for undergraduate programs. "We are excited to see the quality and reputation of our program overall, and within the area of international business, recognized by this ranking."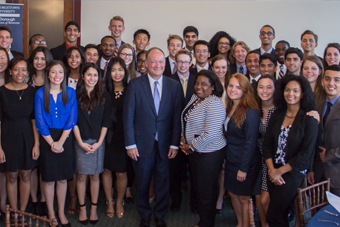 First-Year Students Participate in Pre-Orientation Leadership Program
More than two dozen new students came to Hariri before the start of the semester because of Business Undergraduates Invested in Leadership Development (BUILD), a week-long pre-orientation program for first-year business students. The intensive program focuses on academic achievement, career exploration, and relationship building, and emphasizes the importance of effective communication, principled leadership, and integrated business knowledge. President John J. DeGioia addressed the students at the culmination of the program, and encouraged the group to reflect on key leadership lessons that would help them during their Georgetown McDonough journey.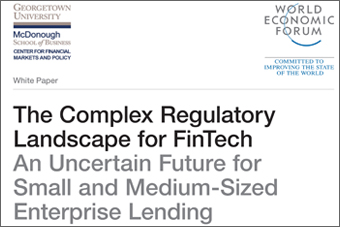 World Economic Forum and Center for Financial Markets and Policy Release Global FinTech Report
In August, the Georgetown Center for Financial Markets and Policy and the World Economic Forum released a white paper on the regulatory frameworks of marketplace lenders, "The Complex Regulatory Landscape for FinTech: An Uncertain Future for Small and Medium-Sized Enterprise Lending."
Reena Aggarwal, director of the center, Robert E. McDonough Professor of Business Administration, professor of finance at Georgetown McDonough, and vice provost for faculty, led the project. The research team was led by Jonah Trout (MBA '16), who co-authored the paper with Christopher Copenhaver (MBA '16), Hilary Halpern (MBA '17), Shuang Hao (MBA '16), and Vincent Tran (MBA '16). The Georgetown research team shared their findings at a roundtable discussion in April.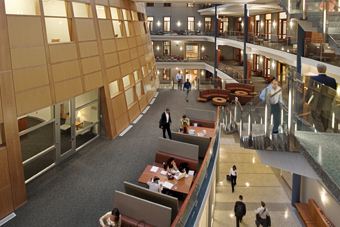 Thirteen New Faculty Bring Expertise to McDonough
This fall, Georgetown University's McDonough School of Business welcomed seven new tenured and tenure-track faculty members, as well as six visiting faculty members, professors of the practice, and lecturers.

Tenured and Tenure-Track Faculty
Sumit Agarwal, William E. English, Gilles Hilary, David McLean, Vladimir Mukharlyamov, Reining Petacchi, Şafak Yücel

Non-Tenure Line Faculty
Moshe A. Barach, Amanda W. Beck, Christopher D. Parker, Jeff Reid, David Schmidtz, Evelyn J. Williams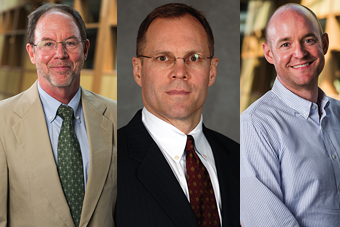 Faculty Explore International Trade's Impact on U.S. Presidential Elections
In a new study, currently under review at a leading academic journal, Professors Brad Jensen, Dennis Quinn, and Stephen Weymouth examine whether workers across the United States who are affected by international trade impact who wins the presidency. The study, "Winners and Losers in International Trade: Effects on U.S. Presidential Voting," examines the electoral implications of the increasing tradability of services and the large U.S. surplus in services trade.

The research shows for the first time on a national scale that increasing imports in the United States is associated with decreasing support for incumbent presidents and their parties. However, when the United States has increasing exports, the incumbent presidents and their parties benefit and receive more votes.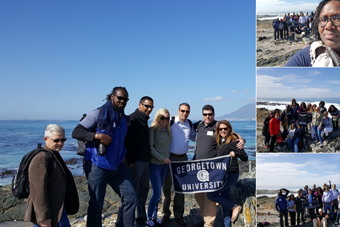 Executive Master's in Leadership Students Spend Global Residency in South Africa
Twenty-seven Georgetown McDonough Executive Master's in Leadership students traveled to Cape Town, South Africa, in August for their global residency. The students presented consulting projects to seven clients, including Seven Sisters Wines, Scouts SA, and MEET Africa. During the week-long trip, students visited Robben Island and the Mandela Rhodes Foundation and played soccer with SCOUTS South Africa, the biggest youth organization in the country.


Georgetown University McDonough School of Business

Rafik B. Hariri Building | 37th & O Streets NW | Washington D.C. 20057

http://msb.georgetown.edu