Alumna Competes at Olympic Games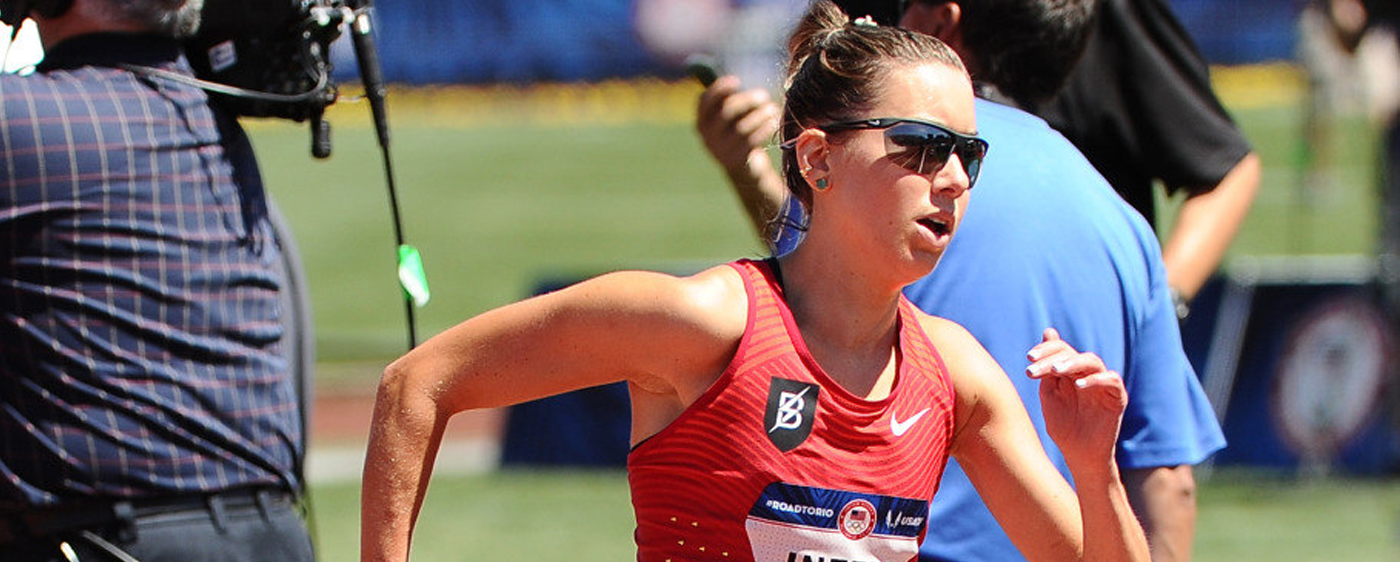 Alumna Emily Infeld (B'12) finished 11th in the women's 10,000-meter run at the Summer Olympic Games in Rio. Infeld clocked a personal-best time to finish 11th out of 37 runners.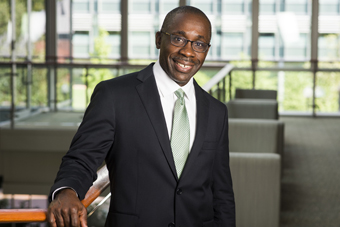 Rohan Williamson Appointed Interim Dean
Rohan Williamson has been appointed interim dean of Georgetown University's McDonough School of Business. A member of the faculty since 1997, he serves as professor of finance and the Bolton Sullivan and Thomas A. Dean Chair of International Business, specializing in international finance, corporate governance, corporate investment decisions, and risk management.

Additionally, Williamson has served on numerous university committees, including the McDonough Committee on Rank and Tenure, the McDonough School of Business Dean Search Committee, the Graduate School Dean Search Committee, the University Mid-Career Working Group, and on the university-wide Diversity Committee, which published the motivating document for Georgetown's diversity initiatives.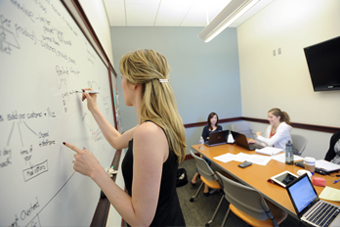 Georgetown MBA Announces New Admissions Essay and Video
"What matters to you?"

It's a subject on the minds of the MBA Admissions team at Georgetown University's McDonough School of Business, and the new essay question on the 2016-17 application.

"We want to see how people can both give back to the program and grow personally and professionally through the Georgetown MBA," said Shari Hubert, associate dean for MBA Admissions. "Applicants should be specific about how something from their past has personally affected them, providing a glimpse of what's important to them and why."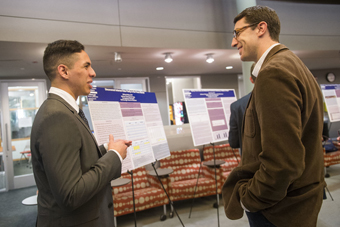 UG summer research program
This summer, 23 undergraduate students at Georgetown's McDonough School of Business conducted research as part of the fifth annual Summer Undergraduate Research Fellowship (SURF) program.

Students worked with 18 Georgetown University faculty members to investigate business topics and challenges, completing research projects in diverse subjects such as employee retention in nonprofits, the demography of game theory, the relationship between corporate social responsibility and executive stock compensation plans, the impact of paternity leave on gender norms, and how collaborative technologies foster economic growth in the Philippines. Each fellow received a grant to work on their research project for five to 10 weeks.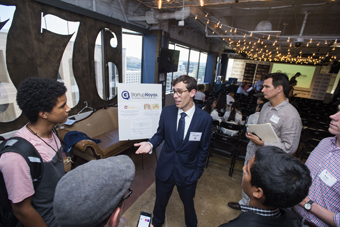 Creating the Future, One Startup at a Time
Nine student and alumni ventures participated in the Georgetown Entrepreneurship Initiative's 2016 Summer Launch Program. The 16 participants presented at a showcase event on July 26 at 1776, as a culmination of the eight-week program.

The program, now in its sixth year, is designed specifically for current Georgetown students and alumni who want to launch a new venture. This year's participants hailed from across the university, including from Georgetown's McDonough School of Business, the School of Continuing Studies, Georgetown College, and the Walsh School of Foreign Service, at both the undergraduate and graduate levels.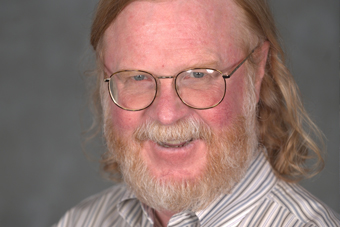 Faculty Research Explores Abusive Leaders and Master Motivators
In a new book chapter, Robert J. Bies, professor of management and founder of the Executive Master's in Leadership Program at Georgetown University's McDonough School of Business, challenges the either/or assumptions that a leader's actions may be guided by only one motive: abusive or inspirational. In the chapter, "Abusive Leaders or Master Motivators? 'Abusive' is in the Eye of the Beholder," in Understanding the High Performance Workplace, Bies and his co-authors also examine how perceptions of the people these leaders oversee are influenced and offer a greater insight into the perceived effectiveness – or ineffectiveness – of leaders.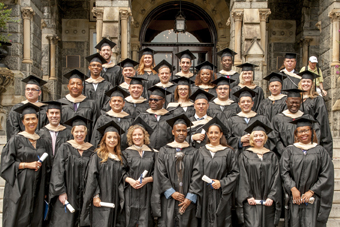 Global Executive MBA Cohort Graduates
The 32 recently graduated students of the Georgetown-ESADE Global Executive MBA (GEMBA) program have stamps in their passports, new connections with faculty and each other, and a truly global mindset. The students in the cohort hail from a dozen countries and speak 28 languages. As part of the 14-month program, students were immersed in six two-week residencies on four continents, in countries that included Brazil, India, China, and Spain.


Georgetown University McDonough School of Business

Rafik B. Hariri Building | 37th & O Streets NW | Washington D.C. 20057

http://msb.georgetown.edu