McDonough School of Business Surpasses Capital Campaign Goal

Georgetown's McDonough School of Business surpassed its capital campaign goal of $100 million by more than $30 million thanks to support of alumni, parents, and friends of the school. Part of Georgetown University's successful $1.5 billion For Generations to Come capital campaign, which ended June 30, 2016, the McDonough School of Business originally sought to raise $100 million for faculty and academic excellence, the Dean's Leadership Fund, transformational opportunities for students, and undergraduate and graduate student initiatives. Early on, the school increased its goal to $125 million and eventually raised more than $130 million.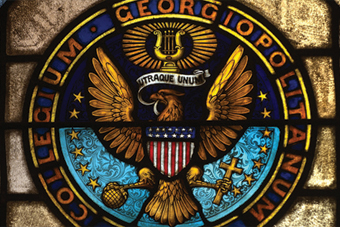 MA International Business & Policy Degree Program Launches
Georgetown University announced the launch of a new Master of Arts degree in International Business and Policy, jointly offered by its McDonough School of Business and Walsh School of Foreign Service.

The 12-month, hybrid program is designed for professionals currently working in business, government, or non-governmental organizations who want to better understand the business frameworks and socio-political and economic issues that affect doing business around the world. It will be delivered in hybrid model, combining in-person and online components. The first class will enter the program in January 2017 and will graduate in December 2017.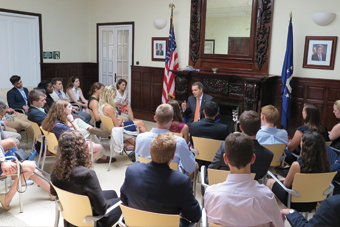 Undergraduates Spend Summer Studying in Barcelona
Each summer, a group of Georgetown McDonough undergraduate students study abroad in Barcelona, Spain, as part of a partnership with ESADE. In this summer's five-week program, 28 students took courses in international marketing and entrepreneurship, learned about Catalan culture, and attended site visits to complement their coursework.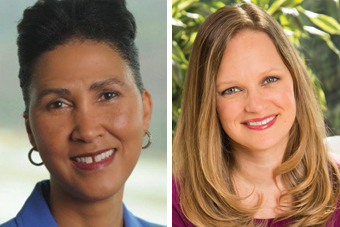 EMBA Graduates Named to Poets & Quants "Best and Brightest" List
Cheryl Campbell and Ellen Davis, 2016 graduates of Georgetown McDonough's EMBA program, have been named to the Poets & Quants Best and Brightest EMBAs of the Class of 2016 list. The list recognizes 50 outstanding 2016 graduates from top universities around the world.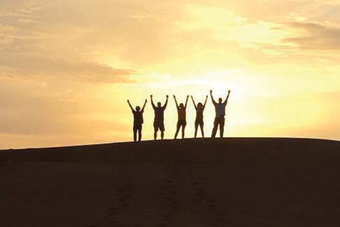 MBA Students Travel to Bologna, Lima, and Shanghai
In July, 123 Georgetown McDonough MBA Evening Program students traveled to Peru, Italy, and China as the culmination of their Global Business Experience. The students worked with 22 global companies, including Lamborghini, Dell, and L'Oreal. To see pictures of the trips, follow @MSB_GBI on Twitter or #msbglobal on Instagram.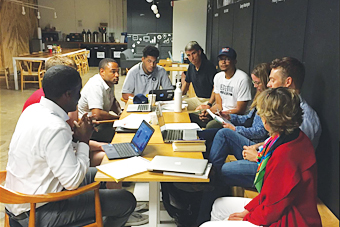 Summer Incubator Hosts Student & Alumni Entrepreneurs
The StartupHoyas Summer Launch Program at Georgetown University's McDonough School of Business is hosting 10 entrepreneurial ventures this summer in its startup incubator program. The teams will present their work at a showcase event held at 1776 on Tuesday, July 26.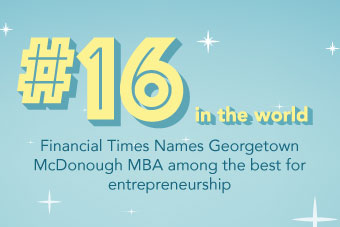 New Ranking Lists Georgetown MBA Among Best for Entrepreneurship
According to a new ranking by the Financial Times, the Georgetown McDonough School of Business MBA Program is ranked 16th in the world and 11th in the United States for entrepreneurship.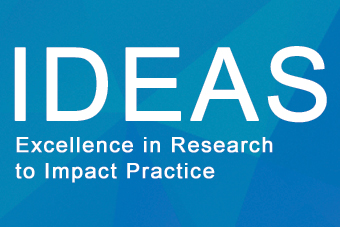 Georgetown McDonough Launches Ideas Newsletter
With a faculty of top scholars, Georgetown McDonough produces research that has the potential to impact how the world does business. The school is now assembling this research into a twice annual newsletter for individuals who are interested in reading more about the work of our faculty and how to apply their research to everyday situations. Read the Ideas newsletter and subscribe today.