Marriott International President and CEO Shares Hospitality Trends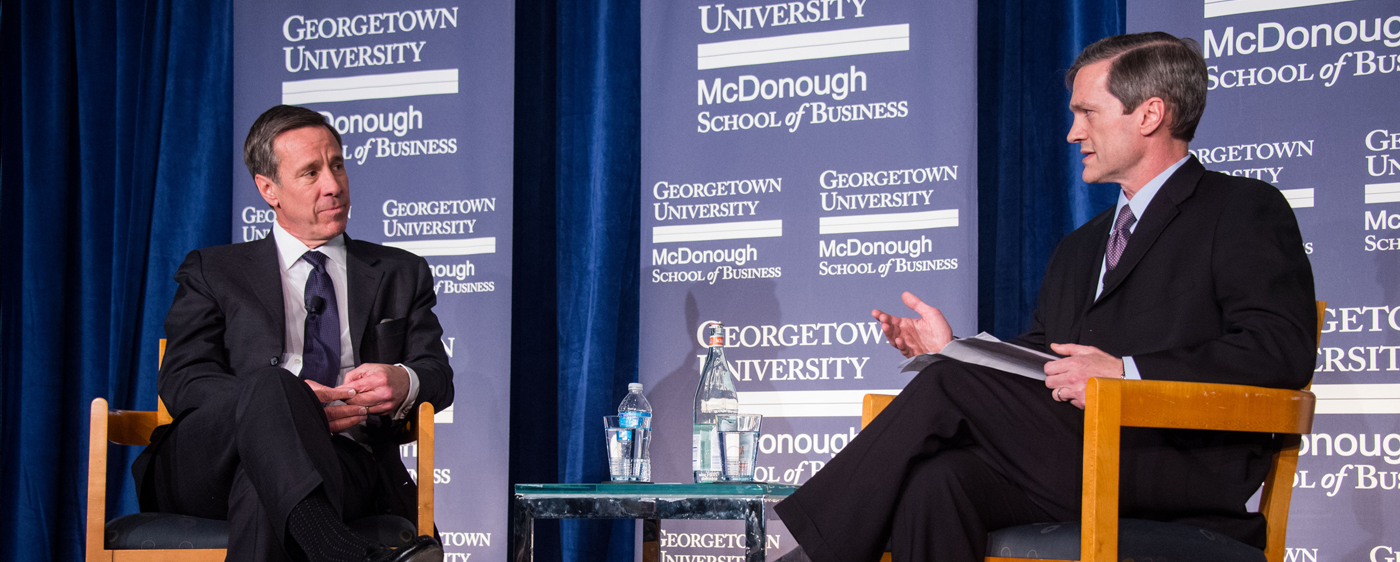 Arne Sorenson has been global from day one. Born in Tokyo, Japan, the president and CEO of Marriott International, Inc., travels more than 200 days per year, visiting some of the company's more than 4,300 lodging properties in 85 countries and territories.

Sorenson discussed trends in the hospitality industry and Marriott International's growth at Georgetown University's McDonough School of Business on Dec. 3, as part of the school's Stanton Distinguished Leaders Series.
Sorenson detailed the effects of the increasing popularity of the sharing economy with players like Airbnb and online travel agents like Expedia and Priceline.


GEMBA Alumni Partner for Social Transformation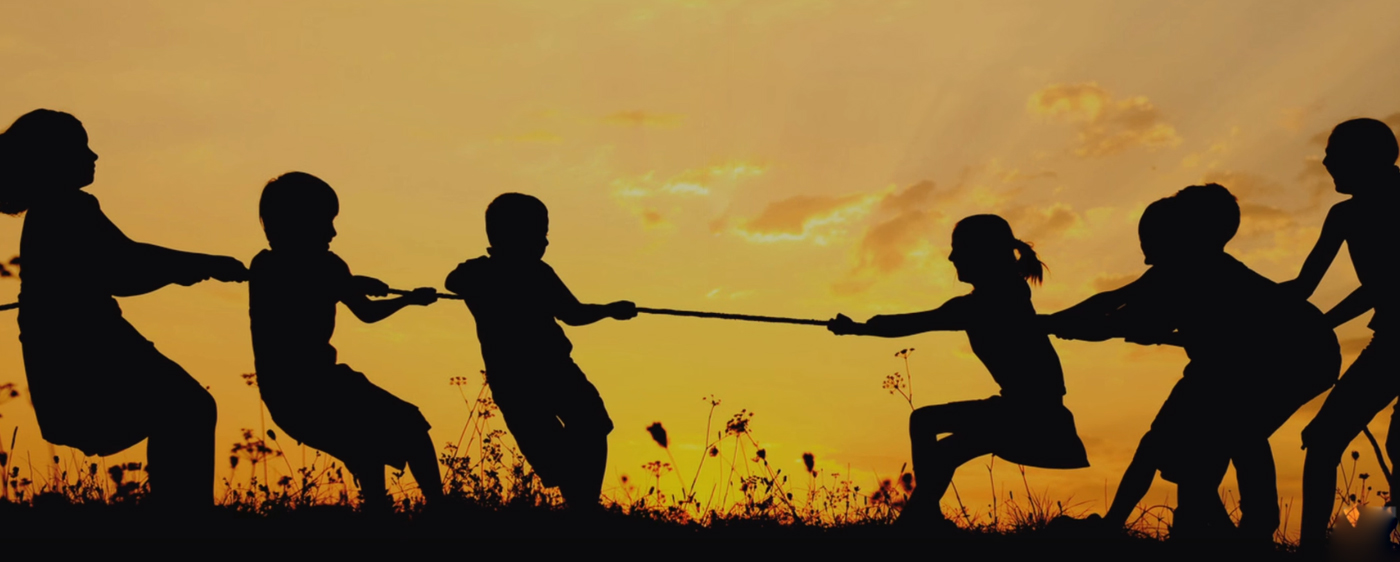 If you ask Senior Associate Dean for Executive Education Paul Almeida to describe the Georgetown-ESADE Global Executive MBA (GEMBA) program, he will say, "It is not just about educating the best people in the world, but the best people for the world."

Staying true to this expectation, the program's Class of 2015 launched an initiative that aims to have a profound impact on society. The GEMBA Legacy Project supports underprivileged students in Colombia by restoring areas for play, recreation, and learning to refugee and displaced children.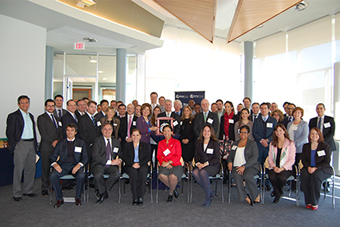 Ambassadors, Small Business Administrator Discuss Global Entrepreneurship
Nearly 50 ambassadors, economic advisers, and officials of the U.S. Small Business Administration came together at Georgetown University's McDonough School of Business on Nov. 16 for a roundtable discussion of global entrepreneurship policy. The discussion coincided with the opening day of Global Entrepreneurship Week.

"The work of global entrepreneurship is about providing pathways out of poverty. It's about helping people harness their talents, provide for themselves and their families, and make a contribution to the betterment of us all," said Maria Contreras-Sweet, administrator of the Small Business Administration, who provided opening remarks. "As innovators come together in cities across the world, Global Entrepreneurship Week also is a time for governments to come together to create new opportunities in our borderless marketplace."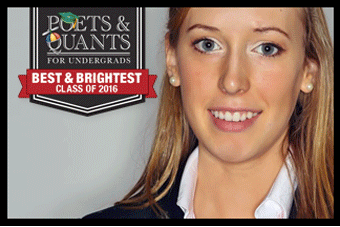 MBA Students Log More than 700 Service Hours During MOV
Every year at the McDonough School of Business, the month of November is dubbed the Month of Volunteerism (MOV) as MBA students compete to see which group of their peers can volunteer the most service hours at almost 100 different events and locations throughout the Washington, D.C., area. This year, full-time and evening program students volunteered 706 hours of their time to help the community.

During this time, students also participated in Movember. Promoted nationally by the Movember Foundation, the campaign encourages men to grow mustaches and receive pledges to raise awareness of men's health issues, ranging from prostate cancer to mental health illnesses. Donations and proceeds go toward further research and finding cures for various health-related issues men face today.
Upcoming Events
Women on Wall Street Panel Discussion, Jan. 14

Africa Rising: Business in Action, Feb. 6