Marriott International President and CEO Shares Hospitality Trends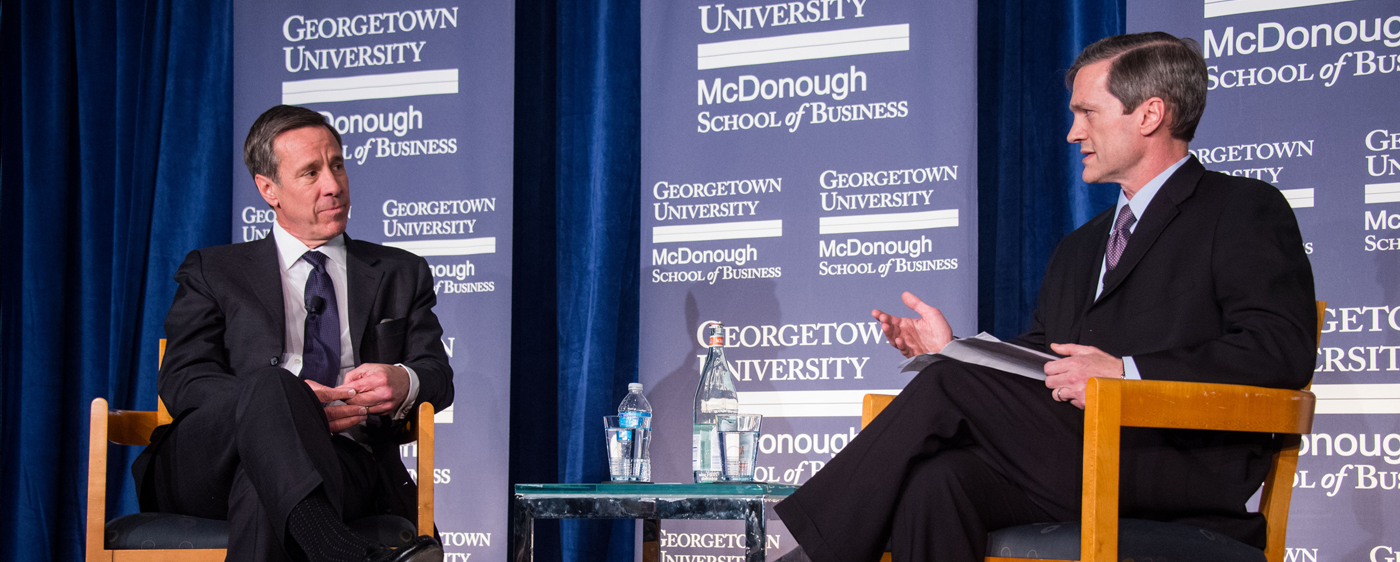 Georgetown University McDonough School of Business graduate Mohammed Dewji (B '98) was named "Person of the Year" by Forbes Africa magazine. Dewji joins James Mwangi, CEO of Kenya's Equity Bank; Akinwumi Adesina, president of the African Development Bank; and Africa's richest man, Aliko Dangote, as the fourth recipient of the prestigious title.
The award honors an individual who has had the most influence on African business. Dewji is the CEO of Mohammed Enterprises Tanzania (MeTL), one of the largest industrial conglomerates in East Africa. The company's business interests include textiles, manufacturing, agriculture, distribution, and real estate. Prior to his role as CEO, Dewji served two terms as a member of parliament in Tanzania. During his time in office, he founded and financed the Mo Dewji Foundation, a philanthropy that provides scholarships for poor Tanzanian children. He also is a member of the McDonough School of Business Board of Advisors.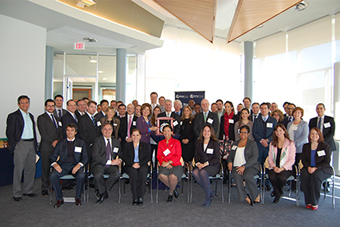 Ambassadors, Small Business Administrator Discuss Global Entrepreneurship
Nearly 50 ambassadors, economic advisers, and officials of the U.S. Small Business Administration came together at Georgetown University's McDonough School of Business on Nov. 16 for a roundtable discussion of global entrepreneurship policy. The discussion coincided with the opening day of Global Entrepreneurship Week. "The work of global entrepreneurship is about providing pathways out of poverty. It's about helping people harness their talents, provide for themselves and their families, and make a contribution to the betterment of us all," said Maria Contreras-Sweet, administrator of the Small Business Administration, who provided opening remarks. "As innovators come together in cities across the world, Global Entrepreneurship Week also is a time for governments to come together to create new opportunities in our borderless marketplace."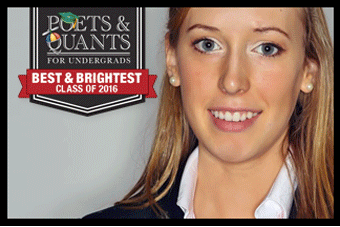 MBA Students Log More than 700 Service Hours During MOVember
Every year at the McDonough School of Business, the month of November is dubbed MOVember as MBA students compete to see which group of their peers can volunteer the most service hours at almost 100 different events and locations throughout the Washington, D.C., area. This year, full-time and evening program students volunteered 706 hours of their time to help the community.
The Month of Volunteerism, promoted nationally by the Movember Foundation, is meant to raise awareness of men's health issues, ranging from prostate cancer to mental health illnesses. Donations and proceeds go toward further research and finding cures for various health-related issues men face today.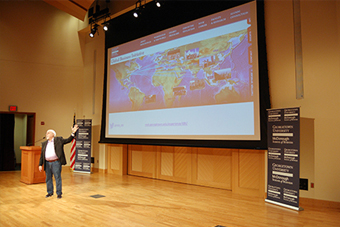 Walt Mossberg Talks Tech Trends
The futuristic Star Trek computer of the 1960s television show is closer to reality than we might think, according to tech expert Walt Mossberg. Mossberg, longtime technology columnist at the Wall Street Journal and co-founder of Re/code, who addressed students, faculty, and community members at Georgetown University's McDonough School of Business on Oct. 15 at an event hosted by the school's Global Business Initiative.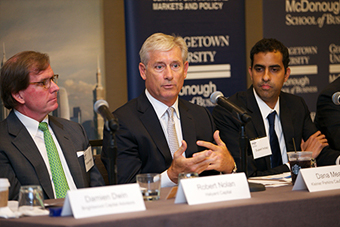 Finance Summit Examines Investments to Address Global Issues
A large group of alumni, students, and industry professionals gathered for the "Investing in Global Innovation: The Role of Alternative Investments" conference in New York City on Oct. 22, co-sponsored by the Center for Financial Markets and Policy at Georgetown University's McDonough School of Business and the Financial Times.