Undergraduate Business Program Achieves High Marks

This fall, the Undergraduate Program at Georgetown's McDonough School of Business received accolades from several rankings. The program earned the No. 15 spot in the U.S. News Best Undergraduate Business Programs ranking, also earning the No. 9 position for international business. Business Insider also has ranked Georgetown McDonough the No. 2 undergraduate program in its list of the top U.S. colleges to study business. Finally, Georgetown McDonough undergraduate program was ranked No. 2 on Payscale's annual College Salary Report for the best schools for business majors.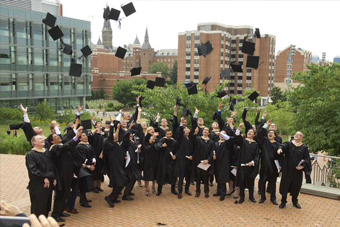 Global Executive MBAs Graduate and Launch Philanthropic Effort
To be global leaders, students must immerse themselves into the business cultures of cities around the world. This is the premise of the Georgetown-ESADE Global Executive MBA (GEMBA) program, which recently graduated 35 students who spent the last 14 months studying the intricacies of global business and geopolitics on four continents. The students also launched a philanthropic initiative -- the GEMBA Legacy project – to support underprivileged students in Colombia.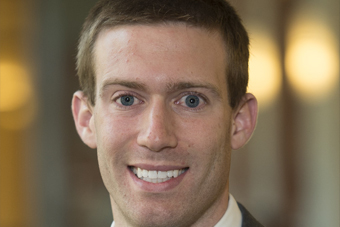 David Crowley Named 2015 McGowan Fellow
The William G. McGowan Charitable Fund has announced the 10 recipients of its 2015 fellowship awards. David Crowley, a second-year MBA student, was selected from Georgetown University's McDonough School of Business. The fellowships recognize second-year MBA students who show outstanding leadership ability, as well as strong dedication to ethics and community service. They also must be in the top 10 percent of their class.